Low Voltage Lithium Batteries ( LiFePO4 )
Low voltage Li-ion battery systems are mainly rated voltages between 12V and 48V. They are extremely suitable for hybrid and off-grid solar systems in single-phase installations.
The battery pack is equipped with a BMS control system that implements safe battery management and provides full monitoring through an integrated display or computer software.
No maintenance costs and easy installation in a 19-inch communication cabinet. They are designed for different types of installation and assembly that meet the requirements of various applications, such as a standard cabinet, wall mounting, fixing a pole and more.
Compatible with multiple communication modes of R232, RS485 and SNMP, thanks to which they communicate with most inverters on the market.
Capacity can be increased by connecting two or more systems in parallel.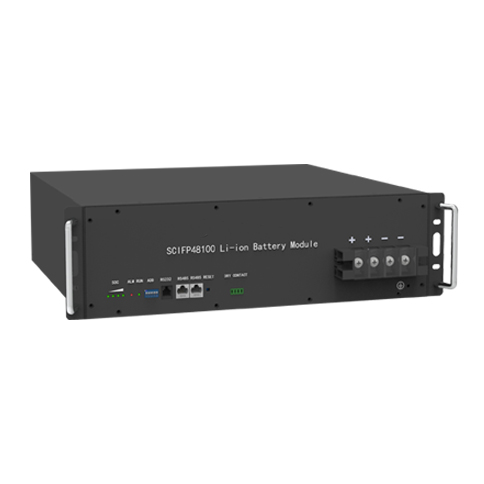 Specifications and characteristics
Cycling life: 3500+ cycles to 90% DoD
Design life: 12+ years
Available capacities: