High frequency chargers
These chargers are suitable for GEL, AGM and Lead Acid batteries.
They provide a combination of charge at constant current and constant voltage. This makes it possible and
significantly reduces charging time and prevents permanent battery damage.
Easy adjustment via charging profile switches according to battery type.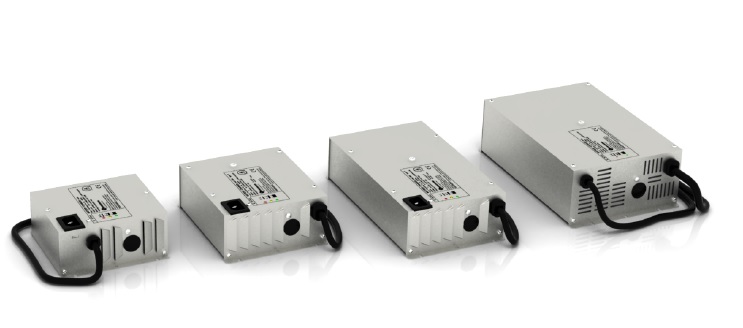 Models and characteristics:
NE283 – 24V- 4A; 5A / 12V-8A

NE286 – 24V – 8A; 9A; 10A; 11A

NE284 – 24V – 13A, 15A / 36V – 10A / 48V – 8A
Features and characteristics:
AGM, GEL, Lithium, Lead-Acid
Charging curve settings: 16 algorithms
Visual indicator (charge level)
Movable indicator: optional
Save Charge Logs
Protection class IP30 (Optional IP33)
Protect:
Against pole swapping
Against short circuit
Against recharging
Against overheating
Transformer Chargers
Suitable for traction batteries type PzS and PzB for lifting and transport storage equipment.
Chargers thanks to microprocessor control systems that constantly monitor the basic parameters to ensure proper operation and therefore protect and extend battery life.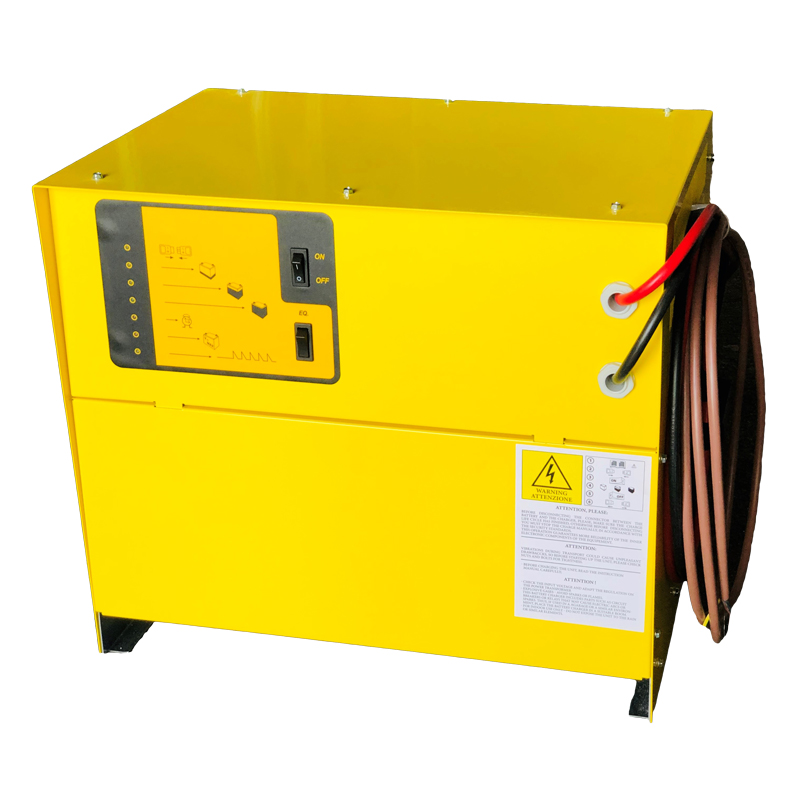 Properties and characteristics
Input voltage AC: Single-phase or Three-phase
Available models: 24V to 80V from 30A to 140A
DC output fuse
Automatic equalization charge
CE certified
Reducing current charge (WA characteristic) 9-11h.
Transformer thermal protection