US Flat Plate Deep Cycle
U.S. Battery's Diamond Plate Technology and liquid electrolyte made in the United States. Providing deep cycles, able to maintain peak capacity for longer periods between charges, deliver high total energy throughout the life of the batteries and reduce operating costs.
Designed for optimal use of space, quick installation and minimal maintenance. The US enclosure standard and the dual terminal standard offer maximum compatibility for all applications.
Tristan 02 is the official representative of U.S. Battery for Bulgaria, Romania and Serbia.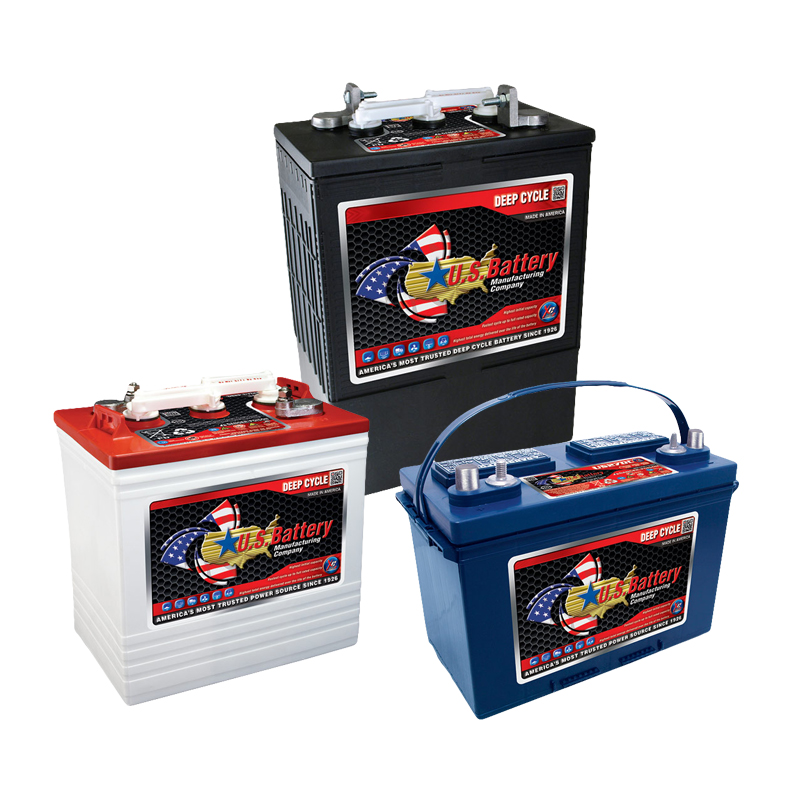 Properties and characteristics
Cyclic life: 950 cycles at 60% DoD
Project life: 10 years (when recharging)
Long cyclic life
Excellent cyclical characteristics
High performance
Increased endurance even in cases of
poor charging conditions
Housing design: US