Traction Lithium Batteries ( LiFePO4 )
Traction Lithium (LiFePO4) battery systems are mainly rated voltages between 24V, 48V and 80V and replace the original PzS and PzB lead-acid traction batteries.
The battery pack is equipped with a BMS control system, which implements safe battery management and provides full monitoring via an external display with the possibility of mounting the machine.
No maintenance costs and easy installation in the battery compartment in the machine. For lifting storage equipment (electric trucks, stackers and pallet trucks) are available in containers of original size and weight.
For electric platforms and electric trucks Lithium batteries are built without ballast weight which increases the mileage and load capacity of the machine.
Supplied with chargers allowing up to 100% charge in 1 hour.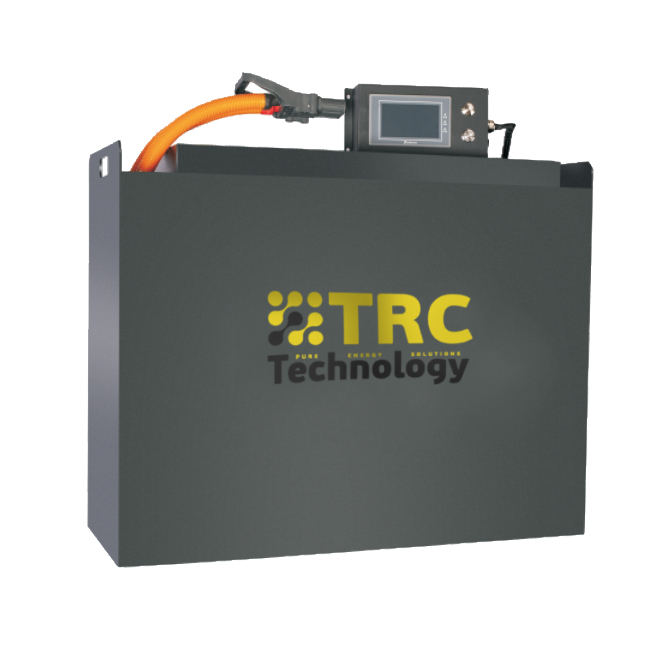 Properties and characteristics
Cyclic life: 3500+ cycles up to 90% DoD
Project life: 12+ years
Available capacities:

from 24V to 80V from 100Ah to 1000Ah
Benefits
Required charging time: 1 hour

100% undiscussed

One battery is enough for 3 work shifts (24 hours)
No emissions
No need for a separate charging room
3 times more cycles than a lead-acid battery